Exchanges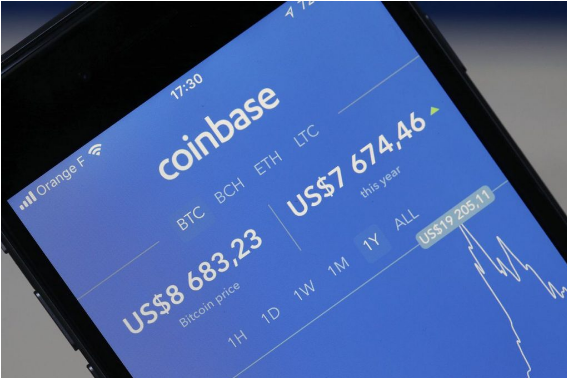 Cryptocurrency exchanges are probably the easiest and most popular way to buy thousands of different cryptocurrencies, from the very popular, such as Bitcoin (BTC) to the strange and unusual.
Exchanges are based all over the world, most allow you to buy directly from fiat such as GBP (£), USD, or Euros whilst some only allow trading from one cryptocurrency to another.
There are many exchanges out there and we would advise carefully researching them before sending your money to them. Some have better reputations than others.
We'd recommend Coinbase, and Binance as the most trustworthy exchanges.
Coinbase is very simple to use and great for people new to cryptocurrency.
It allow you to buy quite a few different popular cryptocurrencies directly with GBP (bank transfer or debit card) after complying with KYC (know your customer) Requirements (this will involve uploading a picture of your driving licence or passport).
Coinbase has a simple to use website as well as apps for Android and IOS.
They also offer a Visa card that ties in with your account allowing you to spend crypto from your exchange account everywhere Visa is accepted.
Coinbase also offers a 'pro' version of their trading platform which offer more advanced features and charts and allow users to take advange of reduced trading fees.
Binance is a better exchange for the more experienced user. They have a huge selection of cryptocurrency projects listed with many more trading pairs. The trading charts and tools are more advanced and the trading fees are reasonable.
Binance also allows you to buy directly with GBP (bank transfer or debit card) once you have completed the KYC requirments.
These are not the only reputable exchanges, there are many good exchanges around. We'd suggest doing your own research from serveral independent sources and choosing the one that best suits your needs.
Almost all exchanges offer a referral program which usually is beneficial for both you and the person who's referral link you use.
Referral schemes differ between exchanges, but for example the Coinbase referral scheme gives $10 (~£7) worth of Bitcoin free to both parties when the new customer purchase $100 (~£77) or more of any cryptocurrency available on Coinbase.
If you need a referral link or have any questions about a specific exchange shout up in our Telegram chat and someone will be more than happy to help.
We'd advise against leaving your crypto on exchanges long term, its best to move your Crypto to your own wallet in which you have control of your private keys. For more info see our page on Wallets.
Peer-to-Peer (P2P)
To buy Cryptocurrency Peer-to-Peer you will need to have a suitable wallet set up. This is what your crypto will be paid into. Learn more about wallets here.
Buying Cryptocurrency Peer-to-Peer in the UK is fairly safe and straight forward. Sites such as www.localbitcoins.com, and www.bittylicious.com act as platforms to pair buyers and sellers. There are others, but these two are the most the most reputable in our opinion.
These sites allow buyers to purchase Bitcoin and other cryptocurrency directly from sellers via bank transfer, Paypal, debit card, and other payment methods.
Although these platforms do everything possible to ensure only legitimate sellers and buyers use them, it is advisable to exercise a level of caution.
There are also sellers on ebay, gumtree, and other online selling platforms but these sellers have NOT been 'vetted' and are often looking to rip buyers off. We would strongly advise against using these means to buy crypto.
If you are unsure about a seller, PLEASE ask one of us on EMC before you go ahead.
Bitcoin ATMs
There are several bitcoin ATMs located across the UK and the world, some of which are in the East Midland.
The machines can be found anywhere from local shops to train stations to international airports.
Bitcoin ATMs can differ from one machine to another. Generally they allow the customer to buy some of the more popular cryptocurrencies (usually bitcoin and sometimes others) from cash and/or debit card. Some also feature the option to sell crypto back to GBP.
Some machines allow you to buy small amounts of Cryptocurrency without KYC verification, whilst others do require some form of ID.
We are aware of several Bitcoin ATMs located across the East Midlands. These are operated and maintained by different companies. Two of the major operators are Gidicoins and SatoshiPoint.
For details of where to find these machines check out Coin ATM radar.
Simply enter your city or postcode and the site will give details of the closest machines to you. Although this site is updated regularly you may want to consider contacting the vendor beforehand to ensure the machine is still there and operational.