Exchanges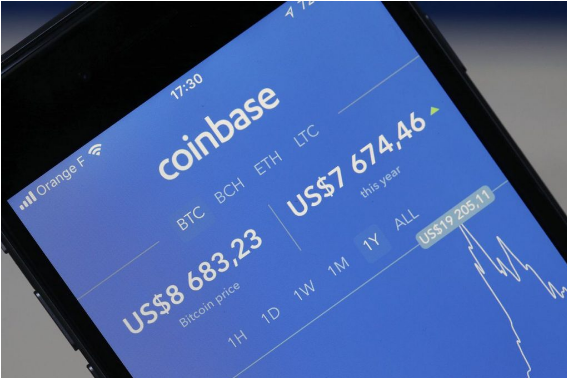 Cryptocurrency exchanges are probably the easiest and most popular way to buy thousands of different cryptocurrencies, from the very popular, such as Bitcoin (BTC) to the strange and unusual.
Exchanges are based all over the world, most allow you to buy directly from fiat such as GBP (£), USD, or Euros whilst some only allow trading from one cryptocurrency to another.
There are many exchanges out there and we would advise carefully researching them before sending your money to them. Some have better reputations than others.
We'd recommend Coincorner, Coinbase, Binance, and Crypto.com as the most trustworthy exchanges.
Coincorner is a smaller exchange based in the Isle of Mann. They focus their attention on Bitcoin only. They are one of the few exchanges around who allow you to withdraw your BTC on the lightning network for free with no minimum withdrawal amount. Coincorner also offer some of the best customer support we have ever experienced. With Coincorner being a smaller exchange, you can expect a more personal experience as well as a very fast response to any enquiries raised with their support team.
Coinbase is very simple to use and great for people new to cryptocurrency.
It allows you to buy quite a few different popular cryptocurrencies directly with GBP (bank transfer or debit card) after complying with KYC (know your customer) Requirements (this will involve uploading a picture of your driving licence or passport).
Coinbase has a simple to use website as well as apps for Android and IOS.
Binance is a better exchange for the more experienced user. They have a huge selection of cryptocurrency projects listed with many more trading pairs. The trading charts and tools are more advanced, and the trading fees are reasonable.
Binance also allows you to buy directly with GBP (bank transfer or debit card) once you have completed the KYC requirements.
Crypto.com is a simple to use exchange with many additional products and features to offer. This exchange allows users to buy, sell, and trade a wide variety of cryptocurrencies after completing KYC. In addition to being a good exchange, one of our favourite features of this one is the Crypto.com Visa card. This allows users to easily spend their cryptocurrencies by topping up the pre-paid card directly with BTC, CRO, USDC and more. You can also top up directly with GBP (British Pound). Nearly every spend on the Crypto.com card is eligible for cashback rewarded in CRO (the cashback you receive is dependant on the tier of card you have. See here for more details)
Of course, these are not the only reputable exchanges, there are many good exchanges around. A few others popular in the East Mids crypto community include Kucoin.com, Gate.io, Karken.com. We'd suggest doing your own research from several independent sources and choosing the one that best suits your needs.
Almost all exchanges offer a referral program which usually is beneficial for both you and the person whoes referral link you use.
Referral schemes differ between exchanges, but for example the Coinbase referral scheme gives $10 (~£7) worth of Bitcoin free to both parties when the new customer purchase $100 (~£77) or more of any cryptocurrency available on Coinbase.
If you need a referral link for a specific exchange, please see the 'about-us' page where our admins have provided some of their referral links.
If have any questions about a specific exchange please don't hesitate to shout up in our Telegram chat and someone will be more than happy to help.
We'd advise against leaving your crypto on exchanges long term, its best to move your Crypto to your own wallet in which you have control of your private keys. For more info see our page on Wallets.
Peer-to-Peer (P2P)
To buy cryptocurrency Peer-to-Peer you will need to have a suitable wallet set up. This is where your bitcoin/crypto will be paid into. Learn more about wallets here.
Buying cryptocurrency/bitcoin peer-to-peer is becoming increasingly difficult in the UK.
Platforms like Bisq and Robosats allow users to trade peer-to-peer, they increase security and remove the risk for users by using a novel escrow design which locks the bitcoin/crypto until the buyer has paid the seller (usually by cash, bank transfer, or PayPal).
For more info on the services see their websites linked above.
There are also peer-to-peer trading groups on telegram (and other messaging apps). These are a great idea, but we'd recommend to treat with extreme caution as sadly there are many scams in the cryptocurrency space.
Finally, There are also sellers on ebay, gumtree, and other online selling platforms but these sellers have NOT been 'vetted' and are often looking to rip buyers off. We would strongly advise against using these means to buy bitcoin/crypto.
If you are unsure, PLEASE ask on EMC telegram before you proceed.